Cesale greenways Bed & Room
Your home in the center of Umbria

The Franciscan Way
Excellent starting point towards the Franciscan paths and Greenways River Park of the Nera
Discover more
/ 3
/ 3
Welcome to relax, nature, excursions and scents of medieval Umbria
CESALE GREENWAYS
BED & ROOM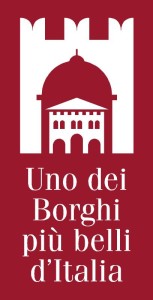 Our Cesalegreenways Bed&Rooms rose up between Stroncone village, 600m of altitude, located inside an historical pine forest, and the Greenways of Nera river Park.
The nice apartment, with a separate access and a breathtaking view, is the unique starting point of all the Franciscan paths, the Greenway and the Franciscan sanctuaries of the Holy Reatina Valley.
The Franciscan atmosphere makes our  B&R a plain and at the same time fascinating place; the fragrances of the gardens, with its aromatic essences, jasmines and strawberry grapes , permeate the ambient reproducing an ancient atmosphere.
The apartment is formed by a confortable double room connected to a fascinating garden with a wonderful  pergola of strawberry grapes, by a room with two single beds, bathroom, dining room with a fireplace, kitchen and the living, all overlooking  the nice balcony facing the valley.
We are glad, as well,  to have your pets as guests, offering them  a quality service in order to share with you a relaxing holiday.
Discover more
Discovering ancient paths, dismissed railways, natural paths, country ways where walkers, bikers and horse riders can meet wild nature inside an historical and naturalist contest typical of Italy.
Discover more